Evacuation and fire dynamics simulation software
Comprehensive tool for 3D modeling, simulation of fire dynamics and evacuation, and results analysis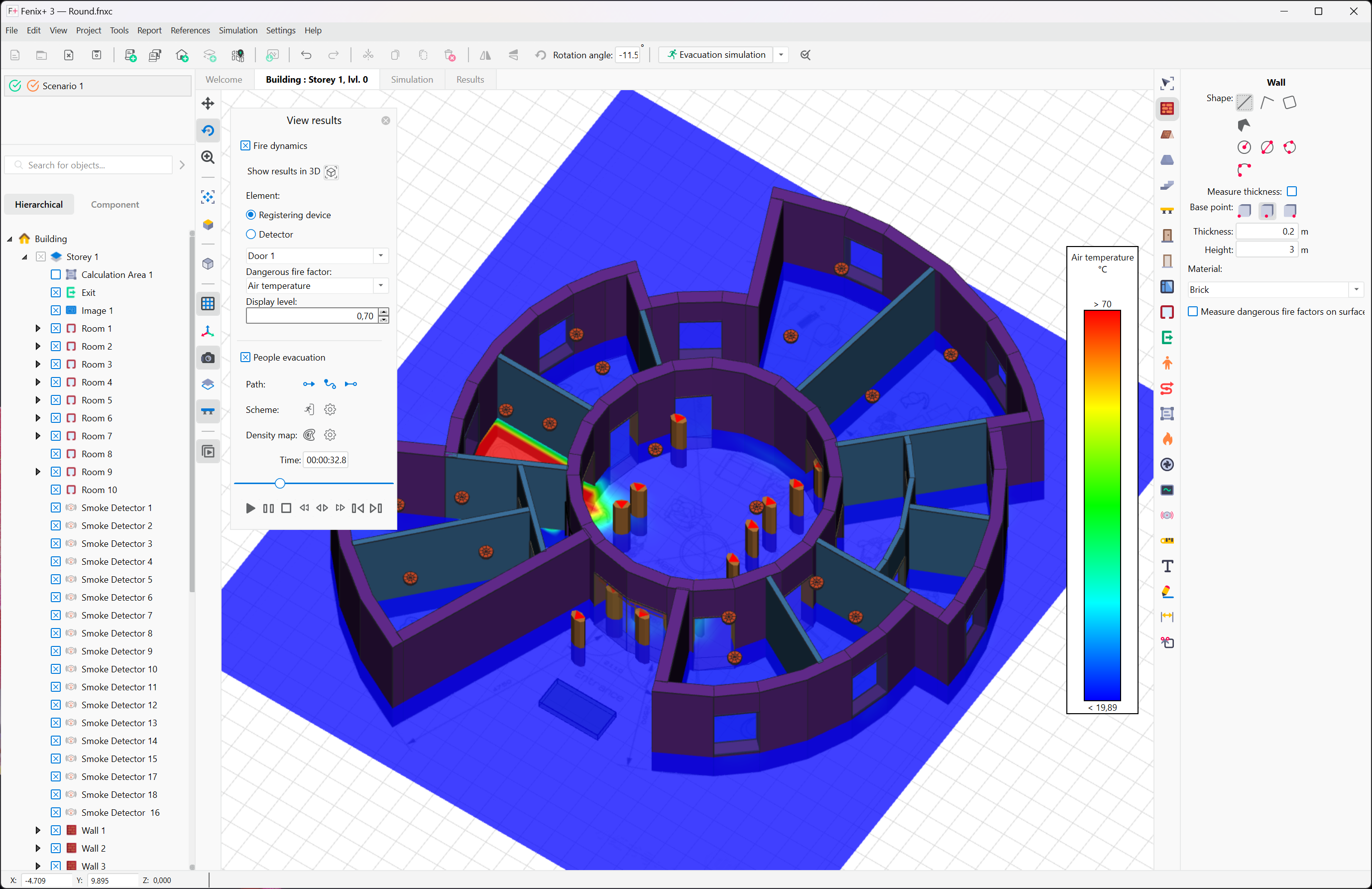 All-In-One Application
Fenix+ 3 features easy-to-use geometry editor, reporting module, simulation results analysis, etc.
Fenix+ 3 delivers the following features:
Fire dynamics simulation;
Evacuation simulation;
ASET / RSET analysis.
Key features
Simulation of physical processes within a single interface
Fenix+ 3 features a proven open-source software for fire dynamics simulation
Agent-based evacuation model
Analyze physical and movement characteristics of every single person
Quickly find areas with human flow bottlenecks
Create people groups with unique physical and movement characteristics
Use highly customizable settings to create reports with simulation results
Simulation results analysis
A wide range of tools is available to carry out a simulation results analysis, including ASET and RSET
Save time by importing drawings from CAD software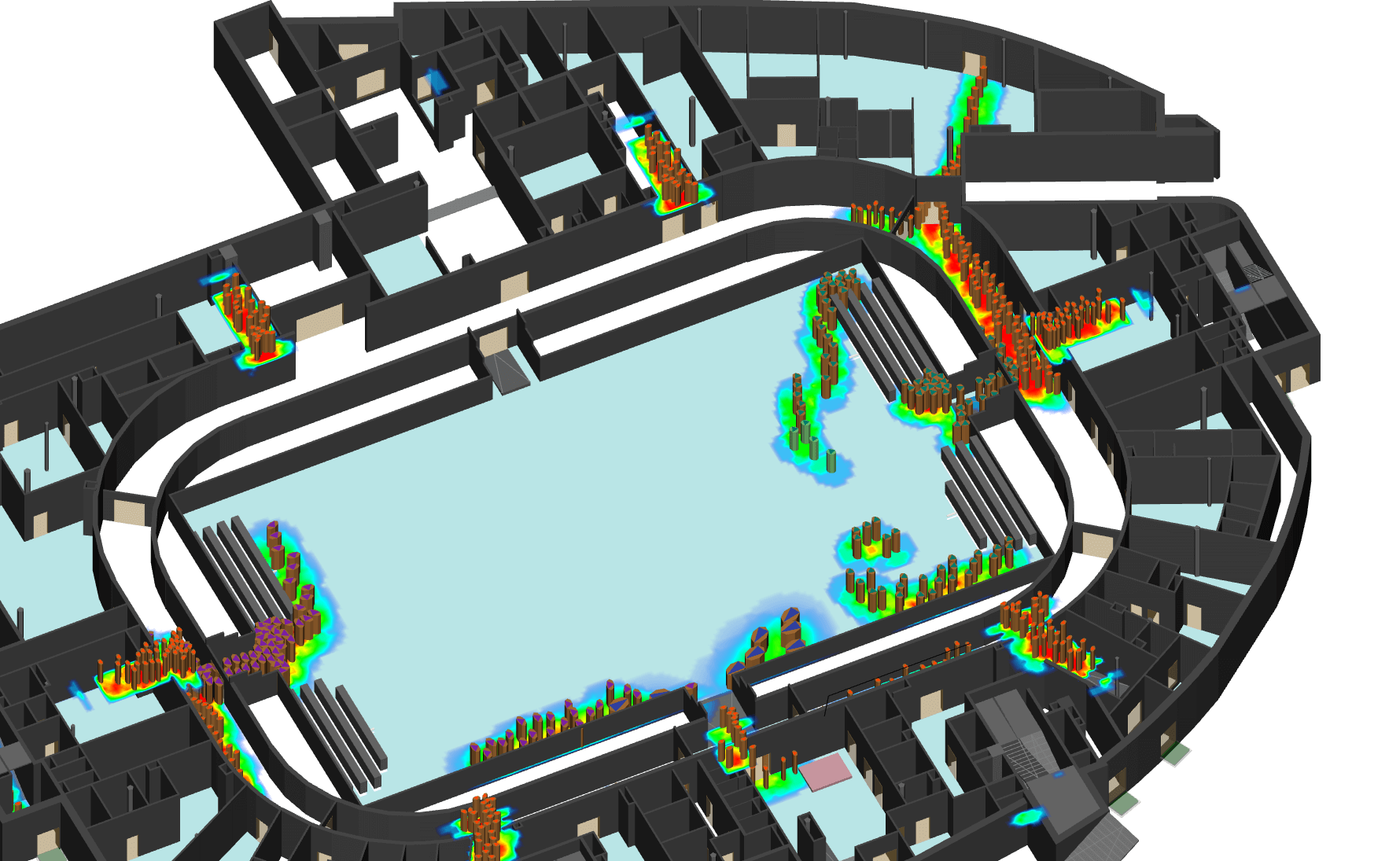 Evacuation simulation
Fenix+ does not need to divide a building into separate sections to calculate evacuation time. People can move in all directions. You only need to indicate objects for people to go around.
This approach matches the building information modelling (BIM) concept and takes evacuation simulation for buildings with complex shapes to the next level.
People movement simulation model includes several components
People use the shortest way to exit
People avoid objects in their way
People evade collisions with each other
Evacuation routes are selected with regard to less crowded exits
You can choose people groups, which are allowed to use exits
You can specify for people random routes to exits
In Fenix+ you can also create custom people groups with unique physical and movement characteristics
Fire dynamics simulation
Fire dynamics simulation is done in FDS software developed by the National Institute of Standards and Technology (NIST).
Fenix+ automatically prepares a scene for FDS. The software determines the number and size of cells in a given area. It divides the area into cells and makes necessary adjustments to multiple calculation areas in the scene.
Fenix+ is not just a pre-processor for Fire Dynamics Simulator. Before sending the scene to FDS, you can work with real-world objects such as walls, doors, and windows.
Objects you create in the scene are converted into objects suitable for FDS.
Fenix+ implements most FDS features. To learn more, please refer to the technical user's manual.
Simulation results analysis
Fenix+ lets you analyze simulation results as calculated values and visualizations:
Dangerous factors of fire hazards
Evacuation time for every registering device
Evacuation flow density maps
With Fenix+, you can compare evacuation time for every registering device with its blocking time. All values are updated automatically so that you always get up-to-date information.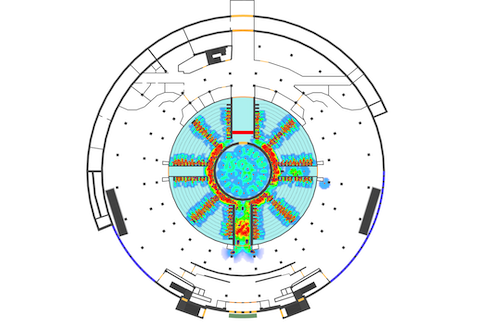 Unique approach to project management
Fenix+ 3 ensures flexibility when creating and editing fire scenarios.
Each scenario consists of several components: geometry, evacuation, and fire. You can easily combine them in various scenarios.
You do not need to always create a new model of building − just use existing scenarios with minor changes.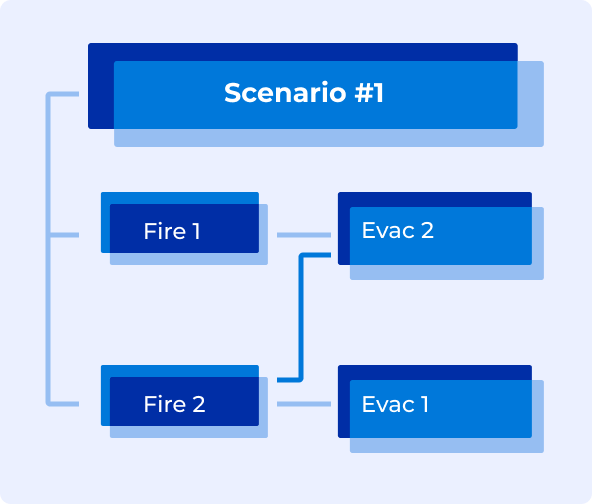 Save time and effort on engineering
With digital approach and modeling of physical processes in a building, you will avoid many mistakes and make a fire safety analysis.
Fenix + is based on modern visualization technologies, parallel computing, and algorithms to streamline your processes and tasks.
Thanks to integration of Fenix+ with Fenix Server, you can simulate fire dynamics on a greater scale.
We use cookies to improve your experience on our website. By clicking "Accept", you agree with the use of cookies.
Accept